Dogs
Want to take your dog camping and looking for dog-friendly campsites? Here at Gammelbro Camping you can holiday with your dog.
When the family goes on a camping holiday, there should also be room for the family pet. At Gammelbro Camping you can holiday with your dog in Denmark at a dog-friendly campsite. The campsite's natural areas offer great conditions for you to bring your dog on holiday. There are high ceilings and plenty of space for long walks, where you can enjoy the nature in Denmark together with your dog, whether you prefer a walk in the woods, on paths along fields or by the beach.
Dogs are allowed and welcome in the vast majority of the campsite, with a few exceptions of course. These exceptions can be found in the text below. Please bring your dog on holiday and enjoy the dog-friendly surroundings - we look forward to welcoming you.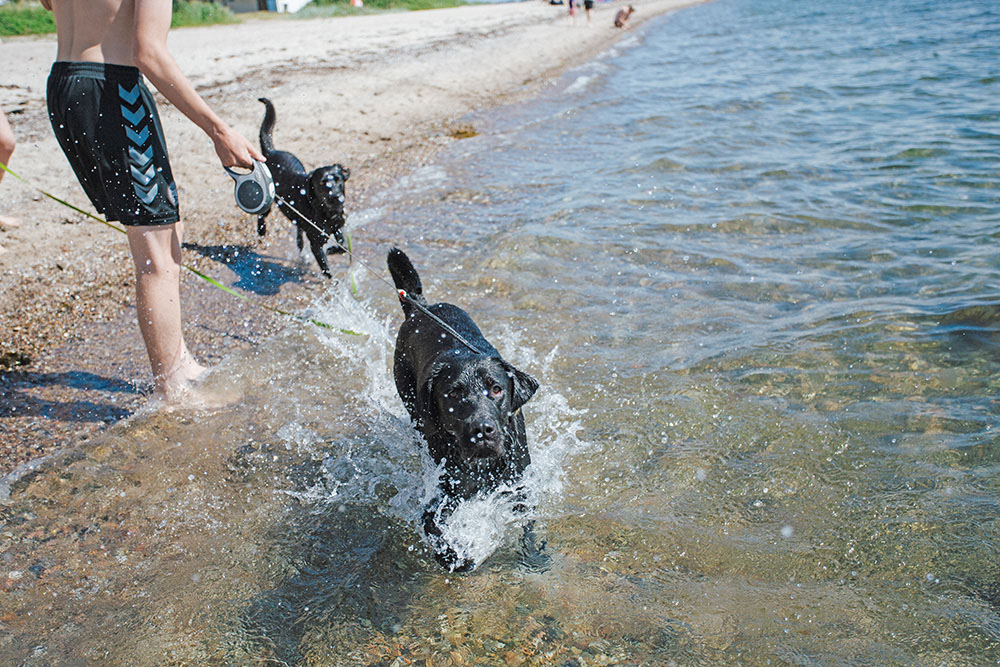 Dogs with their owners are welcome at Gammelbro Camping. There are good opportunities for air tours in the vicinity. Dogs are also allowed on the beach and in the water. However, the dog must of course always be kept on a leash and any leftovers must always be picked up. Dog bags and litter bins are provided in several places on the campsite.
Service buildings, playground, swimming pool, shop and café are dog-free areas.
If you have any questions about camping with dogs, please contact us.